Are you interested in learning more about lab-grown diamonds? If so, this beginner's guide is just what you need! Lab-grown diamonds are becoming increasingly popular as a sustainable and affordable option for those looking to purchase jewelry or gifts.
This article, will explore what lab-grown diamonds are, how they differ from natural diamonds and the benefits of purchasing them. We'll also provide an overview of the different types available on the market today. Read on to find out all you need to know about lab-grown diamonds!
1. Introduction to Lab-Grown Diamonds
Lab-grown diamonds, or man-made diamonds, are an increasingly popular alternative to traditionally mined diamonds. Created in a laboratory, these synthetic gems boast nearly identical physical and chemical properties as their natural counterparts while offering fewer environmental impacts. This beginner guide to lab-grown diamonds, will explore the history of these stones and explain how they differ from traditionally sourced gemstones.
We will also discuss why more people are considering them as a viable option for fine jewelry and provide some tips on choosing the right one for you. So if youre interested in learning more about lab-grown diamonds and what sets them apart from mined ones then keep reading!
2. Advantages of Lab-Grown Diamonds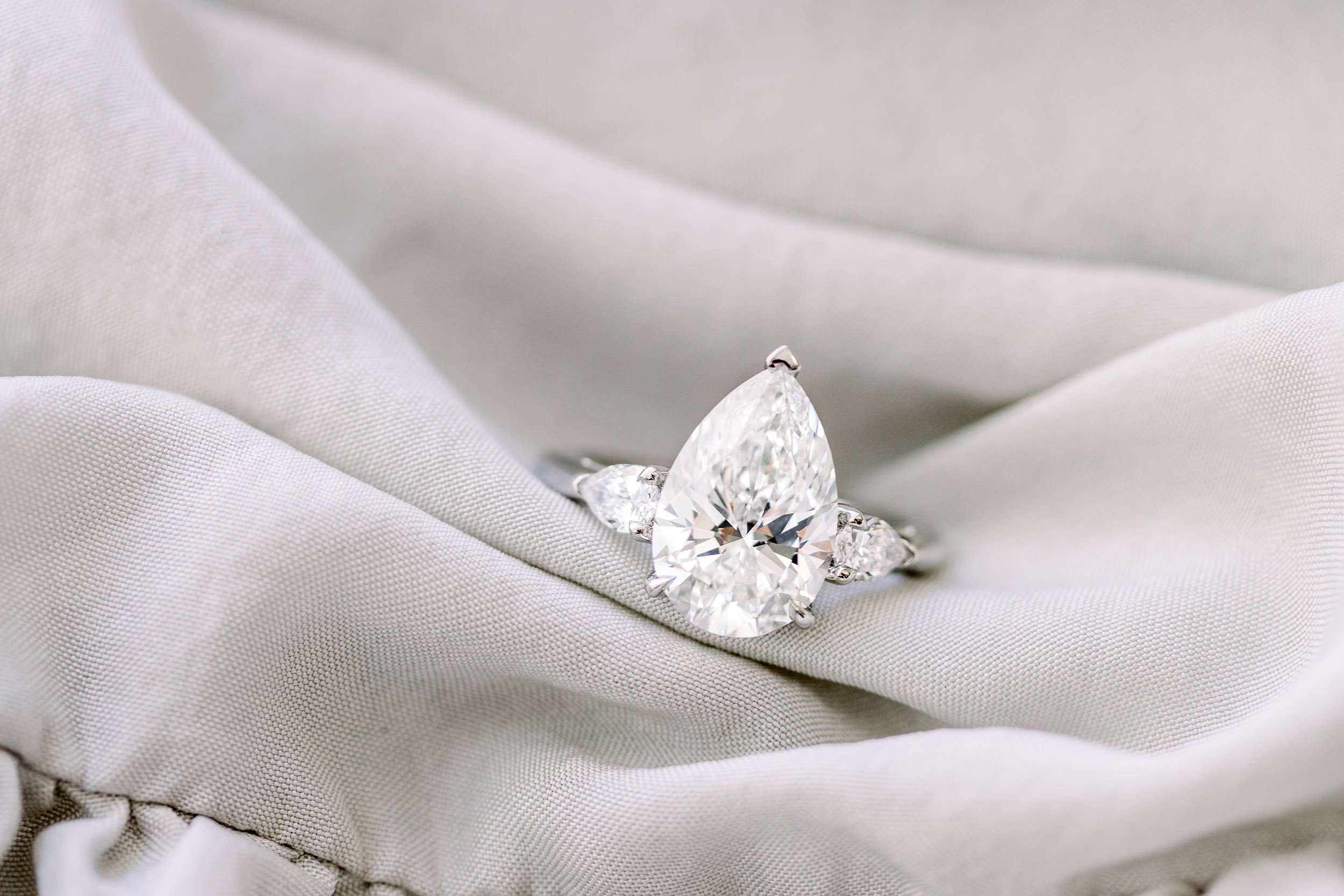 Lab made diamonds offer many advantages over traditionally mined diamonds.
Firstly, they are far more affordable – around 30-40% cheaper than their natural counterparts.
Secondly, lab grown diamonds are 100% conflict-free and ethically sourced as no human or environmental damage is caused during the production process.
Thirdly, because of advances in technology, the quality of these man-made gems has improved significantly over the years making them almost indistinguishable from real diamonds to the untrained eye.
Fourthly, due to their consistent size and clarity grading system, it makes shopping for a diamond much easier than with mined stones.
Lastly, lab-grown diamonds often come with a certificate that guarantees both its authenticity and origin which adds an extra layer of assurance when buying any stone regardless of its value.
3. The Science Behind Lab-Grown Diamonds
Lab-grown diamonds are the product of science and technology that have revolutionized the jewelry industry. Lab-grown diamonds, also known as man-made or cultivated diamonds, are real diamonds created in a laboratory environment. They're identical to naturally mined diamonds in every way: chemically, physically, and optically – except for one major difference; they're not formed by nature over millions of years but instead through advanced technologies that replicate a diamond's natural growing process.
The process starts with placing small pieces of carbon into an enclosed chamber where intense heat and pressure are applied – mimicking the conditions found deep within the Earth's mantle which naturally form diamond crystals over long periods of time. This creates a tiny diamond crystal seed which is then placed into another enclosed chamber filled with gases such as methane and hydrogen under extreme temperatures (over 2200 degrees Celsius).
The gases break down at this temperature resulting in carbon atoms being deposited onto the seed until it grows into what we know as a lab-created diamond. What makes lab-grown diamonds so unique is that they mix cutting-edge technology with centuries-old practices to create something entirely new yet just like their naturally occurring counterpart making them indistinguishable from each other without specialized equipment. Its this combination of innovation and tradition that has pushed lab-grown diamonds to become more widely accepted around the world for their ethical production methods while still providing consumers with access to beautiful ethically sourced gems at lower prices than mined equivalents.
4. How Can You Tell a Natural or Lab Grown Diamond?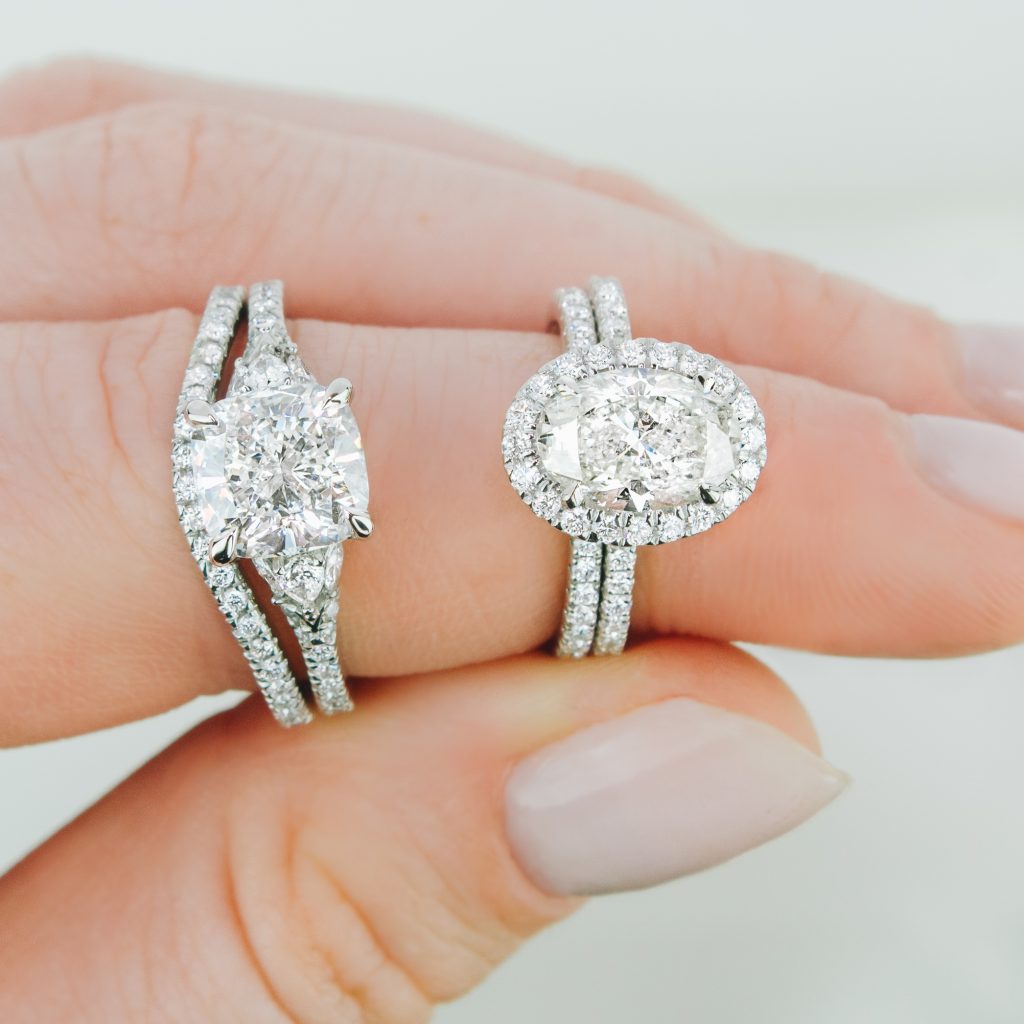 When it comes to distinguishing between natural and lab-grown diamonds, the key difference lies in their origin. Natural diamonds are mined from beneath the Earth's surface while lab grown diamonds are created by replicating the conditions that occur naturally within the Earth.
Lab-grown diamonds can be identified by looking for certain telltale characteristics such as a laser inscription on the girdle of the stone or through an advanced diamond tester device. Furthermore, jewelers use specialist equipment such as UV lights and microscopes to identify any differences between natural and lab-grown stones. By comparing different characteristics they can determine whether it is a genuine mined diamond or a laboratory-created one. All in all, there are several ways you can differentiate between natural and lab-grown diamonds – both visually and with specialist equipment.
5. Caring for and Cleaning Your Lab-Grown Diamond Jewelry
When it comes to caring for your lab-grown diamond jewelry, it is important to treat it with the same care and attention as any other type of precious gemstone. It is a good idea to clean your lab-grown diamonds regularly in order to keep them looking sparkling and pristine. The best way to do this is by using a soft bristle toothbrush and some warm soapy water or an ultrasonic cleaner.
Gently scrub the surface of each diamond before rinsing thoroughly in clean water. Make sure that all soap has been removed from each stone before drying with a lint-free cloth. Avoid using harsh chemicals or cleaning solutions as they can damage the surface of the stones, causing pitting or discoloration. To protect against scratches, store your lab-grown diamond pieces separately in individual compartments within a fabric-lined box or pouch when not worn.